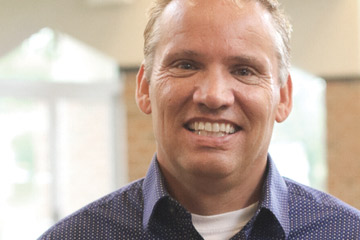 Mick
Veach
Kentwood Community Church
Speaking - Sunday to Wednesday
Whether smuggling Bibles, feeding lepers, or working/living amongst a Muslim people group as a Humanitarian Pastor, Mick Veach's commitment to share the love of God has taken him all over the world. Mick has served as a Global Partners' Area Director for Central Asia and the Middle East, he has presented the gospel in more than 60 countries, been the Lead Pastor of a large suburban church north of Detroit, planted Mosaic Midtown in Detroit and is now the Lead Pastor of Kentwood Community Church in Kentwood Michigan. Mick's desire is and always has been to see God's truth compel others to action and to foster healthy local churches that engage in evangelism and discipleship. He and his wife, Melanie, have three adult children and live in West Michigan.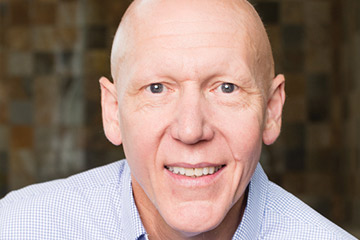 Steve
DeNeff
College Wesleyan Church
Speaking - Wednesday to Sunday
Steve DeNeff currently serves as Senior Pastor of College Wesleyan Church in Marion, Indiana. On the campus of Indiana Wesleyan University, the church is an inter-generational congregation in an academic setting that exists within a city that is economically and educationally strained. College Church partners with community leaders to reverse the spiritual, economic and educational gears that contribute to poverty. In addition to being a frequent contributor to Wesleyan periodicals, Steve travels extensively as a speaker to conferences, camps and retreats, and is active in the training and development of new ministers. His books include WAY OF HOLINESS, MORE THAN FORGIVENESS, SEVEN SAVING GRACES, and SOULSHIFT: The Measure of a Life Transformed, and most recently, FAULT LINES. Pastor Steve earned his B.A. and M.A. from Indiana Wesleyan University where he also received an honorary doctorate in 2003. In his free time, he enjoys running, reading, and spending time with his wife, Lori. They have two adult children, Nicholas and Ashley (Patrick) Cooper and two grandchildren, grandson, Maddox, and granddaughter, Everly.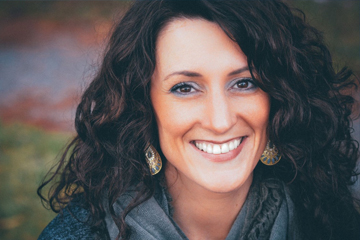 Kelly has been leading worship in church for more than 20 years. She is thrilled to be back at Beulah Family Camp for the third year in a row along with her husband Andy and two kids, Lucas and Monica. They love the Beulah atmosphere so much and have already made so many incredible memories during family camp. They are praying for powerful encounters with God and are believing He will do a new thing in the hearts of His people this summer.